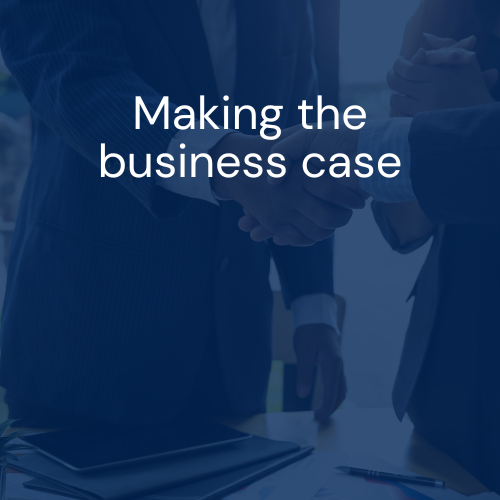 Financial skills for clinicians are becoming increasingly more essential in today's healthcare environment, especially when it comes to leading change and investing in quality improvement. This masterclass will build the case for clinicians to develop basic business arcanum, review common financial terminology and share real healthcare examples of business cases developed for quality improvement. The session will allow participants to explore how to incorporate financial principles into their current and future improvement work and provide an opportunity for participants to consider financial aspects of their own projects and contexts.
Objectives :
Explain the value proposition and why clinicians should care about gaining business skills for quality improvement

 

Recognize basic financial terms as they relate to a business case

 

Understand how to begin to develop a draft business case for the financial impact of a quality project

 
Date and time:
Thursday, May 18, 12-4 p.m. ET
Cost:
$400 – non-members
$300 – CQUIPS+ members (25% discount!)
---
Speakers:
Dr. Olivia Ostrow  is a staff physician and the patient safety lead for the Division of Pediatric Emergency Medicine at the Hospital for Sick Children, and an assistant professor in the Department of Pediatrics at the University of Toronto. She is board certified in both specialties and holds a certificate in Quality Improvement and Patient Safety from the University of Toronto. Dr. Ostrow is a medical safety leader at the Hospital for Sick Children and the associate director for the hospital's Choosing Wisely campaign. At the national level, she is the pediatric lead for the Using Antibiotics Wisely Campaign with Choosing Wisely Canada. Provincially, she co-chairs the Emergency Department Return Visit Quality Initiative with Ontario Health Quality. Prior to becoming Associate Director, Dr. Ostrow was the Faculty Quality Improvement Advisor and co- director of the certificate course for C-QuIPS
Dr. Joseph Kim is a staff nephrologist in the Division of Nephrology and Director of the Kidney Transplant Program at the Toronto General Hospital, University Health Network. He is also an Associate Professor in the Department of Medicine and the Institute of Health Policy, Management and Evaluation at the University of Toronto. Dr. Kim completed medical school, internal medicine residency, chief medical residency, and fellowships in nephrology and kidney transplantation at the University of Toronto. In 2008, he earned a PhD in epidemiology and a Master of Health Science in biostatistics at the Johns Hopkins Bloomberg School of Public Health. In 2020, he completed a Global Executive MBA for Healthcare and the Life Sciences at the Rotman School of Management, University of Toronto. Dr. Kim's research interests include access to and outcomes of kidney transplantation using centre- and population-based cohorts and optimizing the use of data to inform health system improvement.