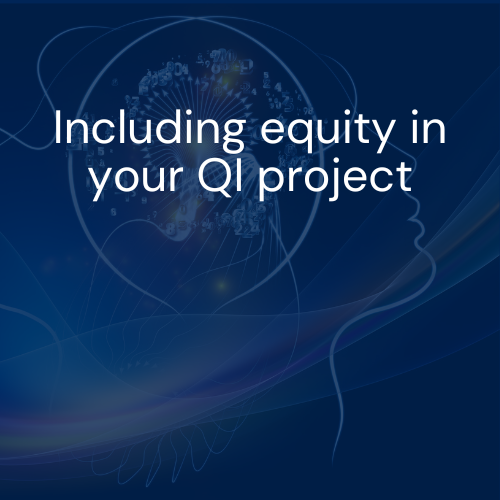 Equity has been long described as one of the 6 important domains within quality improvement but it is often not routinely included in projects.  How do you go about including equity within your quality improvement project?  This session will provide you with some important tools and strategies about how to incorporate and evaluate equity within your local QI environment and project.  The session will also provide a variety of scenarios of the applications of equity and routine clinical practice and quality improvement projects.
Objectives :
Review reasons for limited application of equity and QI
Discuss the opportunities for incorporating equity into quality improvement practice
Review examples of applications of equity principles in QI.
Describe approaches to address equity explicitly within QI project
Date and time:
Wednesday, Oct 9th 2024 12-4pm. ET
Cost:
$400 – non-members
$300 – CQUIPS+ members (25% discount!)
---
Speakers:
Bourne Auguste is a nephrologist at Sunnybrook Health Sciences Centre and an Assistant Professor in Department of Medicine with the job description of Clinician in Quality and Innovation. Dr. Auguste obtained a BSc. (Hon) from Carleton University, an MD from McMaster University and completed his internal medicine and nephrology residencies at the University of Toronto. He also completed advanced training with a clinical fellowship in home dialysis at the University Health Network and a Master of Science in System Leadership and Innovation from the Institute of Health Policy, Management and Evaluation. He also obtained a Certificate in Quality Improvement Patient Safety (CQuIPS) from the Centre for Quality Improvement and Patient Safety (C-QuIPS). He currently has interests in developing innovative tools for home dialysis training and improving patient selection pathways for all forms of independent dialysis eligibility.
Tara Burra, MD, is the Physician Lead in Quality Improvement in the Department of Psychiatry at Sinai Health. She completed her Master's degree in health geography and then attended medical school and residency training in Psychiatry at the University of Toronto. Following her specialty training, she completed several certificate courses in QI and patient safety. For six years, Dr. Burra was the service head for adult ambulatory services and co-chaired the QI committee in the Department of Psychiatry at St. Joseph's Health Centre, Unity Health Toronto. She has been co-facilitating the development, delivery and evaluation of the QI curriculum for Psychiatry residents at the University of Toronto since 2015. She is one of the inaugural co-leads of the Quality, Innovation, and Safety hub in the Department of Psychiatry at the University of Toronto. Tara's clinical work is in general adult psychiatry and perinatal psychiatry