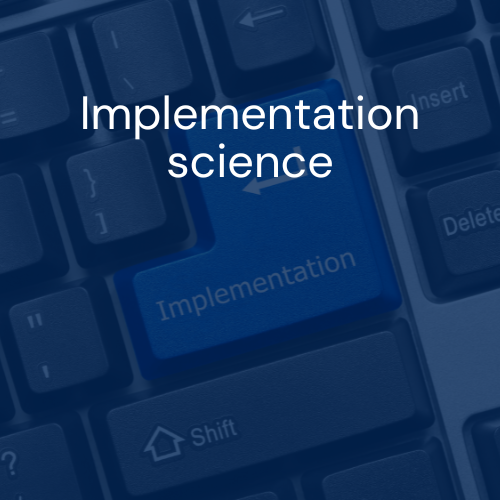 Want to know why your QI intervention succeeded or failed? Do you know how to replicate successful initiatives in different settings? Do you know how to avoid repeating past failures? Implementation and behavioural sciences augment your QI toolbox by helping you to unpack and better understand your QI initiative and draw on what we know works from past successes and failures. After being introduced to foundational implementation and behavioural science tools, you'll get hands on experience with using them to describe your QI problem and identify barriers to addressing a QI problem
Objectives:
Provide an overview of key models used in Implementation Science

 

Introduce approaches and tools for describing QI gaps in behavioural terms and the key role of behaviour change

 

Practice using behaviour science tools to describe you own QI gap

 

Discuss the role of theoretical models and frameworks in identifying barriers to practice change, designing solution/strategies to overcome barriers, and evaluate those strategies.

 

Hands on experience with investigating barriers to practice change

 
Date and time:
Thursday, November 14 2024, 12-4 p.m. ET
Cost:
$400 – non-members
$300 – CQUIPS+ members (25% discount!)
---
Speaker:
Andrea Patey is a senior research associate within the Centre for Implementation Research and the Psychology and Health Research Group at the Ottawa Hospital Research Institute. She completed her PhD in Health Psychology at the University of London, UK. Her research interests include the intersection of health psychology and implementation research, specifically the application of psychological theory and methods to explain and change health professional behaviours across a range of clinical settings. Andrea's particular interest in behaviour change focuses around whether implementation (starting an evidence-based clinical practice behaviour) and de-implementation (stopping an ineffective or harmful clinical behvaiour) differ, and correspondingly, whether interventions to target each should also differ.