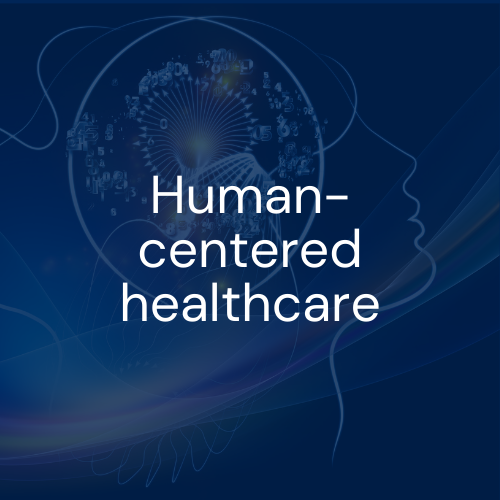 Human-centered healthcare: Leveraging design thinking mindsets in improvement work masterclass
Objectives:
Develop an understanding of Human-Centered Design and when to use it
Provide an overview of the Human-Centered Design process and mindsets
Review the case for Human-Centered Design in healthcare
Apply the Human-Centered Design methodology to a case study
Date and time:
Wednesday, December 7, 1-4 p.m. ET
Cost:
$400 – non-members
$300 – CQUIPS+ members (25% discount!)
---
Speakers:
Lindsay Clarke
Dr. Amanda Mayo is a full-time Clinician in Quality Improvement Physiatrist at Sunnybrook Health Sciences Centre, and Assistant Professor in the Department of Medicine at the University of Toronto. She subspecializes in Amputee Rehabilitation. Amanda has a MHSc in Clinical Engineering with a focus on Human Factors Engineering and Usability of Health Technology. Her current QI focus is on improving the continuum of care for individuals with limb loss and preventing dysvascular amputations. Recent projects include reducing wait-times for outpatient rehabilitation, Implementing Prehab for vascular patients, 3D printing of prosthetics, and innovating care pathways for amputees.
Lindsay Clarke is the Program Manager of Design and Improvement on the Process Improvement and Innovation team at SickKids. She combines her clinical background as a Registered Nurse with Human-Centred Design, Strategic Foresight, and systems thinking to understand and solve problems. Lindsay is responsible for leading organizational projects to address complex challenges, such as medication safety and family orientation. She is passionate about sharing her love for creative problem-solving and working collaboratively with teams to co-design solutions. Most recently, Lindsay spent her time working on the COVID-19 response, co-leading the establishment of the hospital's staff and patient and family entry screening programs and leading the development of SickKids' staff and patient COVID-19 vaccine programs. Lindsay holds a BSc in Nursing from Ryerson University and a Master of Design in Strategic Foresight and Innovation from OCAD University, where her final research explored the futures of public engagement. She loves pizza, her dog, her husband, and a newfound relationship with plants.